Highlights
Why we love this product
Vier elegant designte Säulenlautsprecher, ergänzt mit passendem Center, unterstützt durch den kraftvollen Subwoofer T8 und angesteuert vom Denon AV-Receiver Denon AVR-X1600H – das Bundle LT 4 Surround AVR "5.1 Set L" bringt Eleganz und Heimkino-Klang in jedes Wohnzimmer. Spare gegenüber dem Einzelkauf.
Key advantages at a glance
Spielfertige 5.1-Komplettanlage inkl. Denon AV-Receiver AVR-X1600H, vier eleganten Säulenlautsprechern L 430 FR, Subwoofer T8 und Center L 430 C
Für starken Heimkino-, Musik- und Gaming-Sound mit echtem Surroundklang und hoher Sprachverständlichkeit
Schlanke Säulen aus gebürstetem Aluminium für eine perfekte Wohnraumintegration
Jede LT 4 Säule ist üppig ausgestattet mit jeweils vier Mitteltönern und einem Hochtöner
Leistungsstarker Center-Lautsprecher L 430 C aus Aluminium inklusive Halteschale
AV-Receiver Denon AVR-X1600H unterstützt u.a. Dolby True HD, DTS:X, DTS Neural:X, DTS Virtual:X, DTS-HD Master Audio, Radio über DAB+/UKW, Works with Alexa, Google Assistant, Apple Siri, Bluetooth, Amazon Music, AirPlay 2, Napster, TuneIn, Deezer, Spotify, Soundcloud, TIDAL uvm.
Kräftiger Subwoofer T8 sorgt für üppiges Bassfundament, wahlweise als Front- oder Downfire-Subwoofer verwendbar, optional kabellos ansteuerbar
30 m Lautsprecherkabel und 2,5 m Subwoofer Kabel im Lieferumfang, erhältlich in Schwarz und Silber, erweiterbar zum Dolby-Atmos-Set mit optionalen REFLEKT Boxen
Features
All technologies at a glance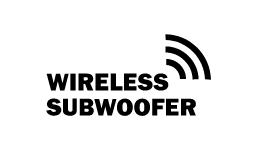 Wireless subwoofer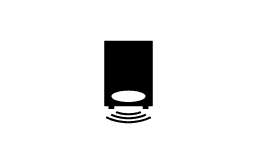 Downfire-Subwoofer. Der Tieftöner ist zum Boden hin ausgerichtet.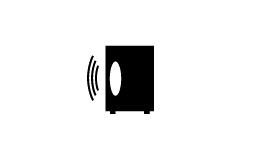 Front-firing subwoofer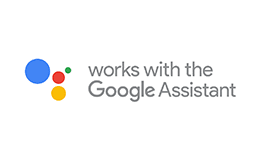 You can search, play and control music via voice control with speakers with Google Assistant, such as the Onkyo Smart Speaker G3, on your Onkyo AV receiver.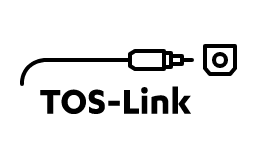 Icon - digital audio input - optical TOSLINK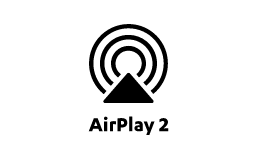 Logo - Airplay 2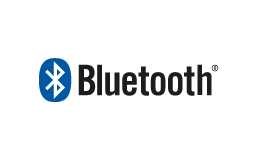 Streame Musik kabellos vom Smartphone, PC, Notebook oder iOS- bzw- MAC-OS Gerät auf den Lautsprecher. Videoton wird Lippen-synchron übertragen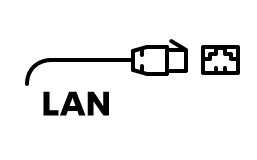 Anschluss zum Ethernet (LAN)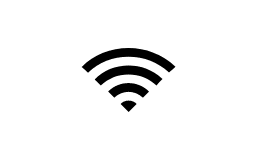 Verfügt über WLAN-Funktionalität.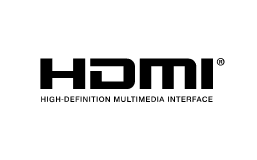 HDMI-Anschluss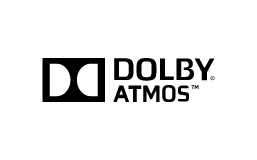 Das Verfahren weist jedem Lautsprecher ein individuelles Signal zu. Ein beeindruckend realitätsnahes Sounderlebnis erreichen nach oben strahlenden Lautsprecher, deren Schallwellen an der Decke reflektieren und so wieder zum Hörer gelangen.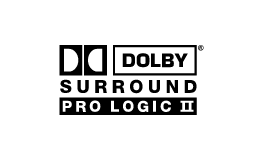 Dolby Pro Logic II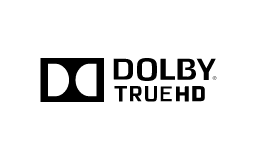 Verlustfreies, digitales Mehrkanaltonformat von Dolby speziell für Blu-rays entwickelt.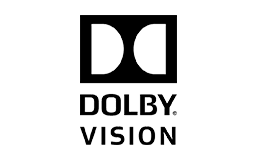 Dolby Vision unterstützt bis zu 12 Bit Farbinformationen, was eine originaltreuere Wiedergabe zur Folge hat. Dolby Vision kann sogenanntes colour banding reduzieren. Im Gegensatz zu HDR10+ ist Dolby Vision für die Gerätehersteller nicht lizenzfrei.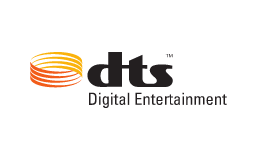 DTS Digital Surround: DTS is a multi-channel sound variant for playing DVDs or Blu-rays with a maximum of 6 soundtracks for a sound channel allocation of 1.0 up to 5.1 surround. However, this DTS variant does not support the DTS HD Audio codec.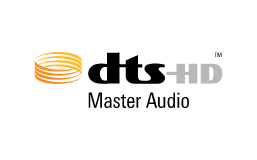 Verlustfreies, digitales Mehrkanaltonformat von dts speziell für Blu-rays entwickelt.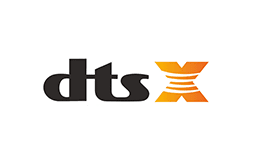 dts X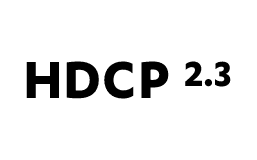 HDCP 2.3 ist die aktuelle Version eines hardware-basierten Kopierschutzes und verhindert, dass Video- Und Audiosignale abgefangen, aufgezeichnet und vervielfältigt werden können.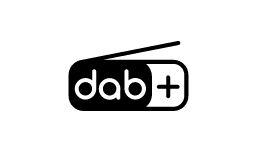 Digital radio for best reception quality. Additional information is shown on the display.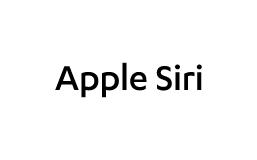 Siri ist der Sprach-Assistent von Apple. Siri steht ausschließlich auf Apple iPhone/iPad zur Verfügung.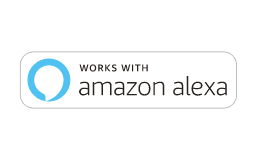 Geräte, welche "works with Amazon Alexa" unterstützen, können optional über ein zusätzlich erforderliches Amazon Echo Gerät angesprochen werden, sofern dieses im gleichen WLAN vorhanden ist.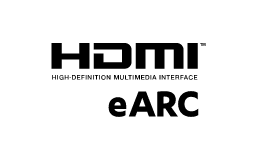 eARC is the latest version of HDMI ARC and stands for Enhanced Audio Return Channel.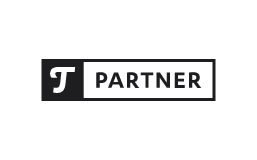 Quality brands especially selected by Teufel are the perfect match for our products.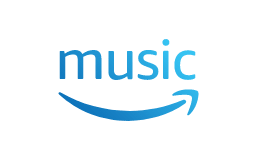 Der Streaming-Dienst von Amazon ist Bestandteil des Prime-Abonnements und beinhaltet Millionen Songs, Playlisten und Hörbücher. Es werden Datenraten von bis zu 256 kbps verwendet (fast CD-Qualität).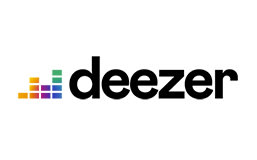 Der Streaming-Dienst aus Frankreich. Wähle aus Millionen Songs, Playlisten, Hörbüchern und Podcasts mit Datenraten von bis zu 320 kbps (fast CD-Qualität). Deezer ist auch auf Smart-TVs verfügbar.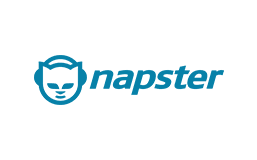 Napster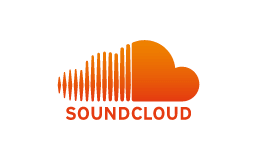 Der unabhängige Streaming-Dienst aus Berlin. Entdecke mit SoundCloud Neues und Seltenes. Aufgenommen vom Newcomer oder Superstar. Mit SoundCloud kannst du Freunden, Künstlern oder Newcomern folgen. Die Datenraten hängen von der hochgeladenen Qualität ab.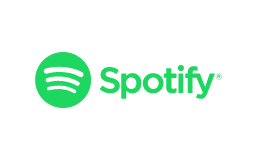 Einer der beliebtesten Streaming-Dienste mit Millionen Songs. Datenraten von bis zu 320 kbps (fast CD-Qualität).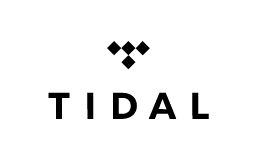 Streame Millionen Songs in verlustfreier Qualität und mit Datenraten von bis zu 1411 kbps (echte CD-Qualität).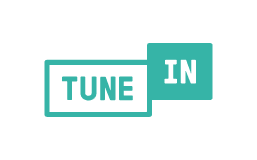 Der Streaming-Dienst aus San Francisco. Höre über 100.000 lokale und internationale Radiosender kostenlos mit Datenraten von bis zu 128 kbps (FM-Radio Qualität).
T 8 Subwoofer
For the first time Teufel offers a subwoofer that can be configured in either front- or down-firing modes. Don't let the 100-Watts fool you. The new Class-D amplifier's high efficiency and extremely low noise mean it can go toe-to-toe with any 250-Watt amplifier.
High-end-class active subwoofer, configurable in front- and down-firing modes
200 mm diameter subwoofer

Power: 100-Watt, high-efficiency Class-D power amplifier with low power consumption
Automatic on/off
Wide variety of settings and circuit breaker
Can be positioned horizontally or vertically with universal feet
Integrated wireless module - compatible with Teufel Soundbar Streaming, Trios, Duett, One, Cinebar Pro, CoreStation and Impaq.
Experience high quality
The LT 4 speakers are made entirely from brushed aluminum – a very premium but stable material that is perfect for speaker construction thanks to its noise-reducing qualities. Aluminum has the added advantage of giving the speakers a subtle elegance that fits into any living room.
Included components
LT 4 Surround AVR "5.1 Set L"
1 × 30m Speaker Cable 2.5mm² - C2530S – white
1 × Subwoofer-Cable 2.5m - C3525W – Black
1 × T 8 Subwoofer – Black
2 × Pair Column Speaker L 430 FR – silver

2 × Pair Column Speaker L 430 FR (pcs.) – silver

1 × Centre Speaker L 430 C – silver
1 × Denon AVR-X1600H DAB – Black

1 × Remote control – Black
1 × Power cable – Black
Specifications
30m Speaker Cable 2.5mm² - C2530S

| | |
| --- | --- |
| Cable length | 30 m |

Subwoofer-Cable 2.5m - C3525W

| | |
| --- | --- |
| Cable length | 2,5 m |

T 8 Subwoofer

High-end-class active subwoofer that can be configured in either front- or down-firing modes. Measurements shown below reflect downfiring mode including feet. Frontfiring mode including feet measures 37.3 cm high, 31.1 cm wide and 36.0 cm tall.

| | |
| --- | --- |
| Width | 31,1 cm |
| Height | 42,3 cm |
| Depth | 38 cm |
| Weight | 11 kg |

| | |
| --- | --- |
| Cinch input | 1 |

| | |
| --- | --- |
| Power supply voltage | 230 V |
| Automatic on/off | Yes |
| Maximum power consumption | 100 W |
| Mains lead fixed | Yes |
| Safety class | 2 |
| Fuse | Yes |
| Storage for settings when disconnected | Yes |
| Standby-Function | Yes |
| Standby-Power consumption | 1 W |
| Bass boost/EQ | Yes |
| Input gain adjustment | Yes |
| Frequency regulator (range) | 37 - 200 Hz |
| Level control | Yes |
| Phase control | Yes |
| Wireless Subwoofer | Yes |
| Power output capacity impulse (peak) Bass | 100 W |
| Amplifier configuration | 1.0 |
| Amplifier technology | Class D |
| Amplifier channels | 1 |

| | |
| --- | --- |
| Lowest frequency (-3 dB) | 37 Hz |
| Suitable for AV receiver | Yes |
| Equalisation openings | 1 |
| Downfire | Yes |
| Frontfire | Yes |
| Enclosure material | MDF |
| Enclosure surface | Laminated, matte |
| Integrated stand | Yes |
| Woofer (number per enclosure) | 1 |
| Woofer (diameter) | 200 mm |
| Woofer (material) | Aluminium |
| Frequency range | 35 - 210 Hz |
| Maximum sound pressure level | 111 dB/1m |
| Acoustic principle | 1-way-system |
| Enclosure type | Bass reflex |

Pair Column Speaker L 430 FR (pcs.)

The L 430 FR are high-performance hi-fi column speakers made from aluminium. Their sound is identical to that produced by the L 430 C, L 430 FCR and Trios.

| | |
| --- | --- |
| Width | 9,1 cm |
| Height | 114,3 cm |
| Depth | 9,1 cm |
| Weight | 5,8 kg |

| | |
| --- | --- |
| Terminal clamps | Pole terminals, gold-plated |
| Minimum amplifier output power recommended | 20 W |

| | |
| --- | --- |
| Suitable for AV receiver | Yes |
| Maximum cable diameter | 2,5 mm |
| Enclosure material | Aluminum |
| Enclosure surface | Brushed |
| Net internal volume | 3,8 L |
| Tweeter (number per enclosure) | 1 |
| Tweeter (diameter) | 19 mm |
| Tweeter (material) | Fabric |
| Midrange driver (number per enclosure) | 2 |
| Midrange driver (diameter) | 80 mm |
| Midrange driver (material) | Paper |
| Woofer (number per enclosure) | 2 |
| Woofer (diameter) | 80 mm |
| Woofer (material) | Paper |
| Continuous power handling (IEC - Long Term) | 70 W |
| Sensitivity (2.83 V / 1 m) | 86 dB |
| Frequency range | 135 - 20000 Hz |
| Peak power capacity (IEC - Short Term) | 100 W |
| Maximum sound pressure level | 101 dB/1m |
| Impedance | 4 - 8 Ohm |
| Crossover frequency to Woofer (recommended) | 120 Hz |
| Acoustic principle | 3-way-system |
| Enclosure type | Closed |
| Crossover frequency internal switch | 450 / 2800 Hz |

Centre Speaker L 430 C

The L 430 C is a high-performance hi-fi centre speaker made from aluminium that comes with a holder. Its sound is identical to that produced by the L 430 FR and the L 430 FCR.

| | |
| --- | --- |
| Width | 46,5 cm |
| Height | 9,1 cm |
| Depth | 9,6 cm |
| Weight | 2,5 kg |

| | |
| --- | --- |
| Terminal clamps | Pole terminals, gold-plated |
| Minimum amplifier output power recommended | 20 W |

| | |
| --- | --- |
| Suitable for AV receiver | Yes |
| Suitable for banana plug | Yes |
| Maximum cable diameter | 2,5 mm |
| Enclosure material | Aluminum |
| Enclosure surface | Brushed |
| Net internal volume | 3,8 L |
| Keyhole plate mounted | Yes |
| Wall mounting brackets | Yes |
| Tweeter (number per enclosure) | 1 |
| Tweeter (diameter) | 19 mm |
| Tweeter (material) | Fabric |
| Midrange driver (number per enclosure) | 4 |
| Midrange driver (diameter) | 80 mm |
| Midrange driver (material) | Paper |
| Continuous power handling (IEC - Long Term) | 70 W |
| Sensitivity (2.83 V / 1 m) | 86 dB |
| Frequency range | 135 - 20000 Hz |
| Peak power capacity (IEC - Short Term) | 100 W |
| Maximum sound pressure level | 101 dB/1m |
| Impedance | 4 - 8 Ohm |
| Crossover frequency to Woofer (recommended) | 120 Hz |
| Acoustic principle | 3-way-system |
| Enclosure type | Closed |
| Crossover frequency internal switch | 450 / 28800 Hz |

Denon AVR-X1600H DAB

The Denon AVR-X1600 DAB takes your home theater to the next level. The full-featured AV receiver makes the sound virtually tangible in medium-sized rooms.

| | |
| --- | --- |
| Width | 43,4 cm |
| Height | 15,1 cm |
| Depth | 33,9 cm |
| Weight | 8,6 kg |

| | |
| --- | --- |
| Analogue inputs | 2 |
| Digital inputs optical | 2 |
| AirPlay 2 | Yes |
| Bluetooth | Yes |
| LAN | Yes |
| Wifi | Yes |
| Video outputs - HDMI | 1 |
| Video inputs- HDMI | 5 |

| | |
| --- | --- |
| Dolby Atmos | Yes |
| Dolby Pro Logic II | Yes |
| Dolby Surround | Yes |
| Dolby TrueHD | Yes |
| Dolby Vison | Yes |
| DTS Digital Surround | Yes |
| DTS NEO:6 | Yes |
| DTS Virtual:X | Yes |
| DTS-HD High Resolution Audio | Yes |
| DTS-HD Master Audio | Yes |
| DTS:X | Yes |

| | |
| --- | --- |
| DAB+ | Yes |

| | |
| --- | --- |
| Maximum power consumption | 440 W |
| Standby-Function | Yes |
| Standby-Power consumption | 0,1 W |
| Power output capacity impulse (peak) Satellite | 145 W |
| Output performance amplifier: Satellites | 145 W |
| Amplifier configuration | 7.2 |
| Amplifier channels | 7 |

| | |
| --- | --- |
| Amazon Music | Yes |
| Deezer | Yes |
| napster | Yes |
| SoundCloud | Yes |
| Spotify | Yes |
| TIDAL | Yes |
| TuneIn | Yes |

| | |
| --- | --- |
| Remote control | Infrared |