Highlights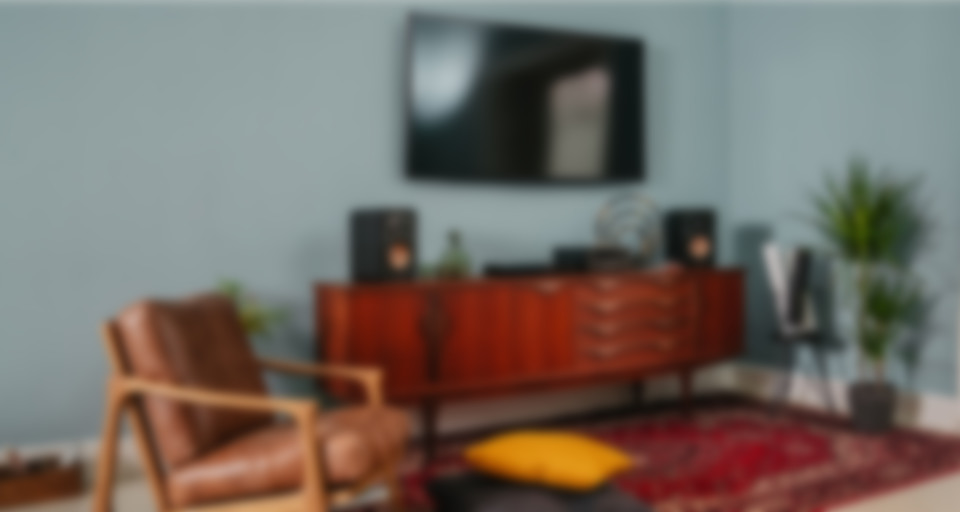 Why we love this product
This 5.1 expansion set lets you experience surround sound with the popular Ultima 40/20 HIFI speakers, all of which are precisely tuned for optimum playback. The additional subwoofer makes it so you can feel the special effects in your seat.
Key advantages at a glance
5.1 expansion set for Ultima 40/20
Adds a center, subwoofer and rear speakers to the ULTIMA 40/20
Components: 2 x ULTIMA 20, 1 x ULTIMA center speaker, 1 x T 10 subwoofer
Compatible with any AV receiver
Features
All technologies at a glance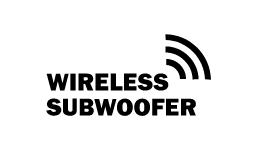 Wireless subwoofer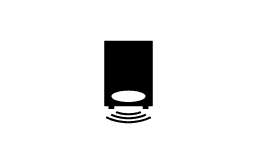 Downfire-Subwoofer. Der Tieftöner ist zum Boden hin ausgerichtet.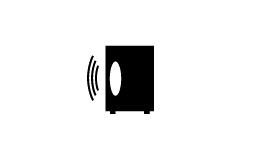 Front-firing subwoofer
T 10 Subwoofer
For the first time Teufel offers a subwoofer that can be configured in either front- or down-firing modes. Don't let the 150-Watts fool you. The new Class-D amplifier's high efficiency and extremely low noise mean it can go toe-to-toe with any 300-Watt amplifier.
High-end-class active subwoofer, configurable in front- and down-firing modes

250 mm diameter subwoofer
Power: 150-Watt, highly efficient Class-D power amplifier with low power consumption
Automatic on and off
Wide variety of settings and circuit breaker

Can be positioned horizontally or vertically with universal feet
Integrated wireless module - compatible with CINEBAR Pro, DUETT, TRIOS and IMPAQ receivers. Denon/Marantz or Yamaha/Pioneer receivers require the Subwoofer Wireless Transmitter.
All around unbeatable
Whether serving as a standalone bookshelf speaker or rear speaker in a surround set, the ULTIMA 20 does not compromise. It fits on a bookshelf, can be placed on a stand, or mounted on a wall. Both visually and sonically, it's the perfect match for its big sister.

Finish
Pristinely finished. Made from sturdy MDF with internal struts, Teufel speakers feature long-lasting timeless design.
Included components
ULTIMA 40/20 "2.0>5.1 Extension-Set Surround"
1 × T 10 Subwoofer – Black
1 × Pair Shelf speaker UL 20 Mk3 18 – Black

2 × UL 20 Mk3 18 bookshelf speaker (pc.) – Black
2 × red rubber feet (4x) for UL 20/40 Mk3 18
2 × grill for UL 20 Mk3 18 – Black

1 × Centre speaker UL 40 C Mk3 18 – Black
Specifications
T 10 Subwoofer

High-end-class active subwoofer that can be configured in either front- or down-firing modes

| | |
| --- | --- |
| Width | 35,1 cm |
| Height | 48,3 cm |
| Depth | 38 cm |
| Weight | 15,6 kg |

| | |
| --- | --- |
| Cinch input | 1 |

| | |
| --- | --- |
| Power supply voltage | 230 V |
| Automatic on/off | Yes |
| Maximum power consumption | 150 W |
| Mains lead fixed | Yes |
| Safety class | 2 |
| Fuse | Yes |
| Storage for settings when disconnected | Yes |
| Standby-Function | Yes |
| Standby-Power consumption | 1 W |
| Bass boost/EQ | Yes |
| Input gain adjustment | Yes |
| Level control | Yes |
| Phase control | Yes |
| Wireless Subwoofer | Yes |
| Power output capacity impulse (peak) Bass | 150 W |
| Amplifier configuration | 1.0 |
| Amplifier technology | Class D |
| Amplifier channels | 1 |

| | |
| --- | --- |
| Lowest frequency (-3 dB) | 33 Hz |
| Suitable for AV receiver | Yes |
| Equalisation openings | 1 |
| Downfire | Yes |
| Frontfire | Yes |
| Enclosure material | MDF |
| Enclosure surface | Laminated, matte |
| Integrated stand | Yes |
| Woofer (number per enclosure) | 1 |
| Woofer (diameter) | 250 mm |
| Woofer (material) | Aluminium |
| Frequency range | 33 - 190 Hz |
| Maximum sound pressure level | 115 dB/1m |
| Acoustic principle | 1-way-system |
| Enclosure type | Bass reflex |

UL 20 Mk3 18 bookshelf speaker (pc.)

High-end Hi-Fi bookshelf speakers

| | |
| --- | --- |
| Width | 21,5 cm |
| Height | 33,5 cm |
| Depth | 23,5 cm |
| Weight | 5,7 kg |

| | |
| --- | --- |
| Terminal clamps | Gold-plated screw terminals |
| Minimum amplifier output power recommended | 20 W |

| | |
| --- | --- |
| Suitable for banana plug | Yes |
| Maximum cable diameter | 4 mm |
| Equalisation openings (pos.) | Backside |
| Equalisation openings | 1 |
| Removable front cover | Yes |
| Enclosure material | MDF |
| Enclosure surface | Laminated |
| Net internal volume | 10 L |
| Wall mounting brackets | Yes |
| Tweeter (number per enclosure) | 1 |
| Tweeter (diameter) | 25 mm |
| Tweeter (material) | Fabric |
| Bass/Midrange driver (number per enclosure) | 1 |
| Bass/Midrange driver (diameter) | 165 mm |
| Bass/Midrange driver (material) | Fibreglas |
| Continuous power handling (IEC - Long Term) | 50 W |
| Sensitivity (2.83 V / 1 m) | 87 dB |
| Frequency range | 70 - 20000 Hz |
| Peak power capacity (IEC - Short Term) | 80 W |
| Maximum sound pressure level | 104 dB/1m |
| Impedance | 4 Ohm |
| Acoustic principle | 2-way-system |
| Enclosure type | Bass reflex |
| Crossover frequency internal switch | 2600 Hz |

Centre speaker UL 40 C Mk3 18

High-end Hi-Fi centre speaker

| | |
| --- | --- |
| Width | 42 cm |
| Height | 16,9 cm |
| Depth | 15,9 cm |
| Weight | 5,7 kg |

| | |
| --- | --- |
| Terminal clamps | Gold-plated screw terminals |

| | |
| --- | --- |
| Suitable for banana plug | Yes |
| Maximum cable diameter | 4 mm |
| Removable front cover | Yes |
| Enclosure material | MDF |
| Enclosure surface | Laminated |
| Keyhole plate mounted | Yes |
| Wall mounting brackets | Yes |
| Tweeter (number per enclosure) | 1 |
| Tweeter (diameter) | 25 mm |
| Tweeter (material) | Fabric |
| Bass/Midrange driver (number per enclosure) | 2 |
| Bass/Midrange driver (diameter) | 130 mm |
| Bass/Midrange driver (material) | Kevlar/ fibreglass |
| Continuous power handling (IEC - Long Term) | 100 W |
| Sensitivity (2.83 V / 1 m) | 88 dB |
| Frequency range | 90 - 20000 Hz |
| Peak power capacity (IEC - Short Term) | 150 W |
| Maximum sound pressure level | 107 dB/1m |
| Impedance | 4 - 8 Ohm |
| Acoustic principle | 2-way-system |
| Enclosure type | Closed |