Stand not included in delivery.
Highlights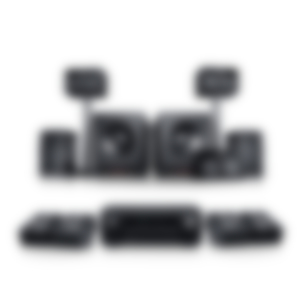 Why we love this product
This optimally equipped and ready-to-play Denon bundle leaves nothing to be desired. Experience true, immersive 3D sound, with abysmal, earthy kick bass and benefit from extensive streaming and setup options.
Key advantages at a glance
Ready-to-play 5.2.4 complete system incl. Denon AV receiver AVC-X3700H, System 6 THX and Dolby Atmos height speakers Reflekt for a home cinema experience of the extra class
Contents of the complete set: 2 x System 6 front speakers, centre, subwoofer, 2 x rear speakers, Denon AV receiver AVC-X3700H, 2 x Reflekt Dolby Atmos speakers, cable set
Contents of the complete set: 2 x System 6 front speakers, centre, subwoofer, 2 x rear speakers, Denon AV receiver AVC-X3700H, 2 x Reflekt Dolby Atmos speakers, cable set
Tonal balance over the entire transmission range
Inc. Denon AV-Receiver AVC-X3700H mit Dolby Atmos, Dolby Atmos Height Virtualization, Dolby True HD, DTS:X, DTS Neural:X, DTS Virtual:X, DTS-HD Master Audio, IMAX Enhanced, Radio via FM, Speech control via works with Alexa, Google Assistant, Apple Siri, Bluetooth, Amazon Music, AirPlay 2, Napster, TuneIn, Deezer, Spotify, Soundcloud, TIDAL
2 subwoofers for room-filling bass down to 25 Hz (- 3 dB) - best value!, 2-way flat-membrane satellite speakers for full, detailed sound
3-way dipoles with integrated woofer for the rear area for real cinema atmosphere
Easy to expand, wall bracket integrated, feet available as accessories
Stand not included in delivery.
Features
All technologies at a glance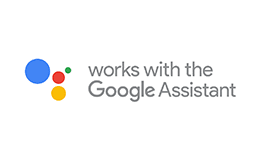 You can search, play and control music via voice control with speakers with Google Assistant, such as the Onkyo Smart Speaker G3, on your Onkyo AV receiver.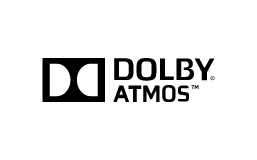 Das Verfahren weist jedem Lautsprecher ein individuelles Signal zu. Ein beeindruckend realitätsnahes Sounderlebnis erreichen nach oben strahlenden Lautsprecher, deren Schallwellen an der Decke reflektieren und so wieder zum Hörer gelangen.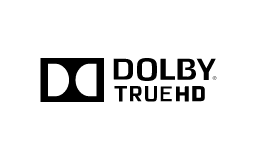 Verlustfreies, digitales Mehrkanaltonformat von Dolby speziell für Blu-rays entwickelt.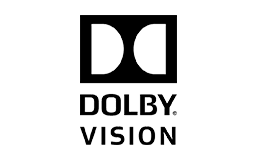 Dolby Vision unterstützt bis zu 12 Bit Farbinformationen, was eine originaltreuere Wiedergabe zur Folge hat. Dolby Vision kann sogenanntes colour banding reduzieren. Im Gegensatz zu HDR10+ ist Dolby Vision für die Gerätehersteller nicht lizenzfrei.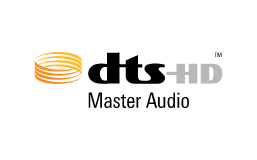 Verlustfreies, digitales Mehrkanaltonformat von dts speziell für Blu-rays entwickelt.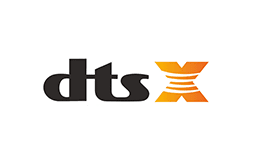 dts X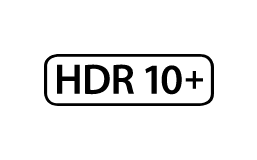 HDR 10+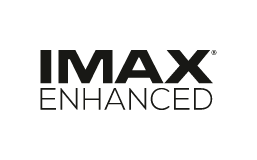 IMAX Enhanced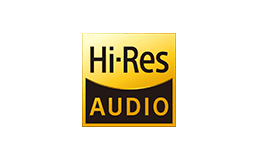 Hochauflösende Audioformate wie FLAC oder WAV mit einer Abtastrate von bis zu 384 kHz und einer Wortbreite von bis zu 32 Bit können mit dem Receiver abgespielt werden.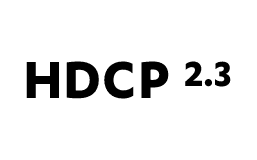 HDCP 2.3 ist die aktuelle Version eines hardware-basierten Kopierschutzes und verhindert, dass Video- Und Audiosignale abgefangen, aufgezeichnet und vervielfältigt werden können.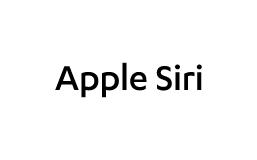 Siri ist der Sprach-Assistent von Apple. Siri steht ausschließlich auf Apple iPhone/iPad zur Verfügung.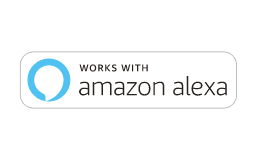 Geräte, welche "works with Amazon Alexa" unterstützen, können optional über ein zusätzlich erforderliches Amazon Echo Gerät angesprochen werden, sofern dieses im gleichen WLAN vorhanden ist.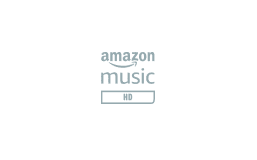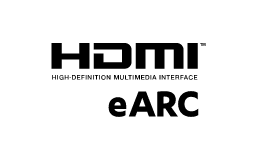 eARC is the latest version of HDMI ARC and stands for Enhanced Audio Return Channel.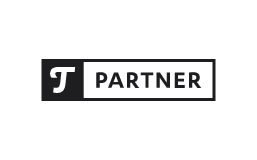 Quality brands especially selected by Teufel are the perfect match for our products.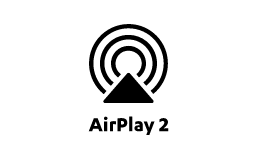 Logo - Airplay 2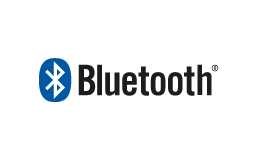 Streame Musik kabellos vom Smartphone, PC, Notebook oder iOS- bzw- MAC-OS Gerät auf den Lautsprecher. Videoton wird Lippen-synchron übertragen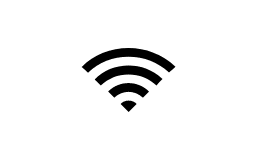 Verfügt über WLAN-Funktionalität.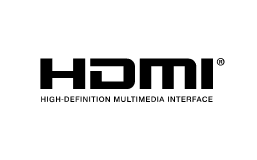 HDMI-Anschluss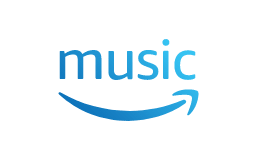 Der Streaming-Dienst von Amazon ist Bestandteil des Prime-Abonnements und beinhaltet Millionen Songs, Playlisten und Hörbücher. Es werden Datenraten von bis zu 256 kbps verwendet (fast CD-Qualität).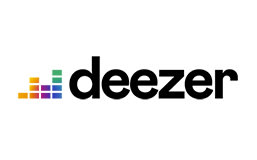 Der Streaming-Dienst aus Frankreich. Wähle aus Millionen Songs, Playlisten, Hörbüchern und Podcasts mit Datenraten von bis zu 320 kbps (fast CD-Qualität). Deezer ist auch auf Smart-TVs verfügbar.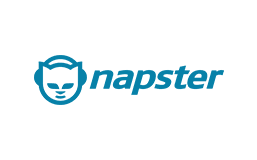 Napster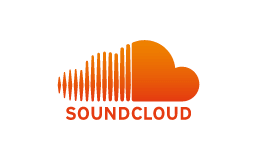 Der unabhängige Streaming-Dienst aus Berlin. Entdecke mit SoundCloud Neues und Seltenes. Aufgenommen vom Newcomer oder Superstar. Mit SoundCloud kannst du Freunden, Künstlern oder Newcomern folgen. Die Datenraten hängen von der hochgeladenen Qualität ab.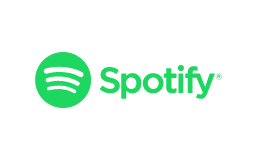 Einer der beliebtesten Streaming-Dienste mit Millionen Songs. Datenraten von bis zu 320 kbps (fast CD-Qualität).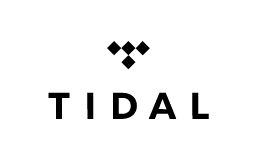 Streame Millionen Songs in verlustfreier Qualität und mit Datenraten von bis zu 1411 kbps (echte CD-Qualität).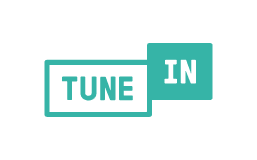 Der Streaming-Dienst aus San Francisco. Höre über 100.000 lokale und internationale Radiosender kostenlos mit Datenraten von bis zu 128 kbps (FM-Radio Qualität).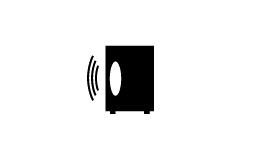 Front-firing subwoofer
Refined bass power
The S 6000 SW is an advanced model universal subwoofer from Teufel: engineered in Berlin. Overview of highlights:
Front-firing for refined sound production

300 mm chassis for cut-off frequencies down to 25 Hz
Nearly double sized bass reflex port for less distortion at extreme frequencies

Extremely low-noise and efficient power amplifier for clearer levels and less power consumption
Wireless connection available with SubConnect MOD for compatible devices (i.e. ULTIMA 40 Active), or optional Subwoofer Wireless Transmitter

Automatic on/off
A wealth of configuration options (volume control, phase switch, auto dynamics and HP (high-pass) filter)
Designed for AV receivers with or without THX licensing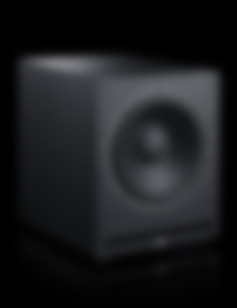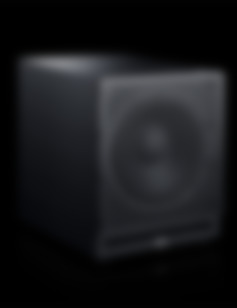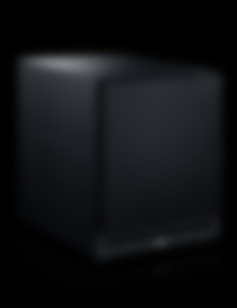 Authentic 3-way dipoles
The loudspeakers' design isn't just elegant, it's highly functional. The matte surface reduces reflections that could muddy the system's otherwise perfect cinema sound. Each satellite is only 15 cm deep, allowing for easy wall mounting. Integrated keyhole openings on the back of the satellites are included on the rear dipoles as well. The speakers are compatible with speaker stands AC 7001 SP, available separately.
Loudspeaker tuning is identical to the front speakers
Integrated wall mounts for flexible setup options
Robust, gold-plated screw terminals (work with banana plugs) connect easily to cables up to 4 mm²



Compact speakers, big sound
The system's satellites were optimized by our Berlin acousticians in an elaborate series of measurements and adjustments, a process that resulted in the best performance in this price class.

The flat membrane midrange drivers lie flush against the enclosure and offer the following advantages: Reduced phase shifting, minimized distortion and no frequency gamps.

The System 6's acoustic highlights include:
A 2-way system for silky, detailed highs and a strong, warm midrange
Double midrange drivers for excellent speech intelligibility
Flat membranes for reduced phase shifting between the midrange drivers and tweeters resulting in a precisely structured soundstage
Long-throw drivers for high, distortion-free levels
Broader dispersion for optimal sound at every listening position
Dark matte finish for inconspicuous room placement

Two grille options
The System 6 comes with two different sets of grilles. The cloth set gives the system an elegant touch. Those with small children or curious household pets, however, may want to go with the metal mesh option. Both were designed to have minimal effect on the sound.
Included components
System 6 THX AVR for Dolby Atmos "5.2.4-Set"
1 × Denon AVC-X3700H – Black

1 × Power cable – Black
1 × Remote control – Black

2 × pair of satellite speakers Reflekt – Black

2 × satellite speakers Reflekt (pcs) – Black

2 × Subwoofer S 6000 SW – Black
1 × Pair Dipole Speaker S 600 D – Black

1 × Dipole Speaker S 600 D (Left) – Black
1 × Dipole Speaker S 600 D (Right) – Black

3 × Satellite Speaker S 600 FCR – Black
2 × Subwoofer-Cable 2.5m - C3525W – Black
1 × 15m Speaker Cable 2.5mm² - C2515S – white
1 × 30m Speaker Cable 4.0mm² - C4530S – white
Stand not included in delivery.
Specifications
Denon AVC-X3700H

The Denon AVC-X3700H gives you the power and features of a professionally equipped home theatre. Experience true, immersive 3D sound in medium and large rooms, and benefit from extensive streaming and setup options.

| | |
| --- | --- |
| Width | 43,4 cm |
| Height | 16,7 cm |
| Depth | 37,9 cm |
| Weight | 12,5 kg |

| | |
| --- | --- |
| AAC | Yes |
| FLAC | Yes |
| MP3 | Yes |
| WAV | Yes |
| WMA | Yes |
| Dolby Atmos | Yes |
| Dolby Surround | Yes |
| Dolby TrueHD | Yes |
| Dolby Vison | Yes |
| DTS Virtual:X | Yes |
| DTS-HD Master Audio | Yes |
| DTS:X | Yes |
| HDR10+ | Yes |

| | |
| --- | --- |
| Output performance amplifier: Satellites | 180 W |
| Amplifier channels | 9 |

| | |
| --- | --- |
| AirPlay 2 | Yes |
| Bluetooth | Yes |
| Wifi | Yes |
| Video outputs - HDMI | 3 |
| Video inputs- HDMI | 7 |

| | |
| --- | --- |
| Amazon Music | Yes |
| Deezer | Yes |
| napster | Yes |
| SoundCloud | Yes |
| Spotify | Yes |
| TIDAL | Yes |
| TuneIn | Yes |

| | |
| --- | --- |
| Remote control | Infrared |

satellite speakers Reflekt (pcs)

| | |
| --- | --- |
| Width | 13 cm |
| Height | 18,5 cm |
| Depth | 8,7 cm |
| Weight | 1,46 kg |

| | |
| --- | --- |
| Dolby Atmos | Yes |
| DTS:X | Yes |

| | |
| --- | --- |
| Terminal clamps | Screw terminals |

| | |
| --- | --- |
| Suitable for AV receiver | Yes |
| Maximum cable diameter | 2,5 mm |
| Enclosure material | MDF |
| Enclosure surface | Matte, lacquered |
| Net internal volume | 0,5 L |
| Keyhole plate mounted | Yes |
| Integrated stand | Yes |
| Wall mounting brackets | Yes |
| Tweeter (number per enclosure) | 1 |
| Tweeter (diameter) | 25 mm |
| Tweeter (material) | Fabric |
| Woofer (number per enclosure) | 1 |
| Woofer (diameter) | 90 mm |
| Woofer (material) | Kevlar |
| Sensitivity (2.83 V / 1 m) | 85 dB |
| Frequency range | 150 - 20000 Hz |
| Impedance | 4 Ohm |
| Acoustic principle | 2-way-system |
| Enclosure type | Closed |

Subwoofer S 6000 SW

High-end subwoofer with wireless connection option

| | |
| --- | --- |
| Width | 37 cm |
| Height | 47,4 cm |
| Depth | 54 cm |
| Weight | 23,6 kg |

| | |
| --- | --- |
| Cinch input | 1 |

| | |
| --- | --- |
| Power supply voltage | 230 V |
| Automatic on/off | Yes |
| Maximum power consumption | 250 W |
| Mains cable - IEC connector (non-heating device) | Yes |
| Safety class | 2 |
| Storage for settings when disconnected | Yes |
| Standby-Function | Yes |
| Standby-Power consumption | 0,4 W |
| Input gain adjustment | Yes |
| Frequency regulator (range) | 20 - 50 Hz |
| Level control | Yes |
| Phase control | Yes |
| Power output capacity sinus (RMS) Bass | 240 W |
| Amplifier configuration | 1.0 |
| Amplifier technology | Class D |
| Amplifier channels | 1 |

| | |
| --- | --- |
| Lowest frequency (-3 dB) | 25 Hz |
| Suitable for AV receiver | Yes |
| Equalisation openings (pos.) | Front |
| Equalisation openings | 1 |
| Removable front cover | Yes |
| Frontfire | Yes |
| Enclosure material | MDF |
| Enclosure surface | Laminated, matte |
| Net internal volume | 55 L |
| Integrated stand | Yes |
| Woofer (number per enclosure) | 1 |
| Woofer (diameter) | 300 mm |
| Woofer (material) | cellulose |
| Frequency range | 25 - 200 Hz |
| Maximum sound pressure level | 110 dB/1m |
| Acoustic principle | 1-way-system |
| Enclosure type | Bass reflex |

Dipole Speaker S 600 D (Left)

3-way dipoles with integrated bass woofers

| | |
| --- | --- |
| Width | 33,5 cm |
| Height | 35 cm |
| Depth | 15 cm |
| Weight | 7,2 kg |

| | |
| --- | --- |
| High Level speaker inputs | 1 |
| Terminal clamps | Screw terminals |
| Minimum amplifier output power recommended | 40 W |

| | |
| --- | --- |
| Suitable for AV receiver | Yes |
| Suitable for banana plug | Yes |
| Maximum cable diameter | 4 mm |
| Diameter of the stand screw threads | 6 mm |
| Removable front cover | Yes |
| Enclosure material | MDF |
| Enclosure surface | Lacquer |
| Keyhole plate mounted | Yes |
| Wall mounting brackets | Yes |
| Tweeter (number per enclosure) | 2 |
| Tweeter (diameter) | 25 mm |
| Tweeter (material) | Fabric |
| Midrange driver (number per enclosure) | 2 |
| Midrange driver (diameter) | 100 mm |
| Midrange driver (material) | cellulose |
| Woofer (number per enclosure) | 1 |
| Woofer (diameter) | 130 mm |
| Woofer (material) | Fibreglas |
| Continuous power handling (IEC - Long Term) | 110 W |
| Sensitivity (2.83 V / 1 m) | 86 dB |
| Frequency range | 80 - 22000 Hz |
| Peak power capacity (IEC - Short Term) | 160 W |
| Maximum sound pressure level | 106 dB/1m |
| Impedance | 4 - 8 Ohm |
| Crossover frequency to Woofer (recommended) | 80 Hz |
| Acoustic principle | 3-way-system |
| Enclosure type | Closed |

Satellite Speaker S 600 FCR

2-way satellite speaker with flat-membrane midrange drivers.

| | |
| --- | --- |
| Width | 31 cm |
| Height | 20 cm |
| Depth | 15,2 cm |
| Weight | 4 kg |

| | |
| --- | --- |
| High Level speaker inputs | 1 |
| Terminal clamps | Screw terminals |
| Minimum amplifier output power recommended | 40 W |

| | |
| --- | --- |
| Suitable for AV receiver | Yes |
| Suitable for banana plug | Yes |
| Maximum cable diameter | 4 mm |
| Diameter of the stand screw threads | 6 mm |
| Removable front cover | Yes |
| Enclosure material | MDF |
| Enclosure surface | Lacquer |
| Net internal volume | 5,5 L |
| Keyhole plate mounted | Yes |
| Wall mounting brackets | Yes |
| Tweeter (number per enclosure) | 1 |
| Tweeter (diameter) | 25 mm |
| Tweeter (material) | Fabric |
| Bass/Midrange driver (number per enclosure) | 2 |
| Bass/Midrange driver (diameter) | 130 mm |
| Bass/Midrange driver (material) | cellulose |
| Continuous power handling (IEC - Long Term) | 130 W |
| Sensitivity (2.83 V / 1 m) | 91 dB |
| Frequency range | 80 - 22000 Hz |
| Peak power capacity (IEC - Short Term) | 180 W |
| Maximum sound pressure level | 108 dB/1m |
| Impedance | 4 - 8 Ohm |
| Crossover frequency to Woofer (recommended) | 80 Hz |
| Acoustic principle | 2-way-system |
| Enclosure type | Closed |

Subwoofer-Cable 2.5m - C3525W

| | |
| --- | --- |
| Cable length | 2,5 m |

15m Speaker Cable 2.5mm² - C2515S

| | |
| --- | --- |
| Cable length | 15 m |

30m Speaker Cable 4.0mm² - C4530S

| | |
| --- | --- |
| Diameter | 4 mm |
| Cable length | 30 m |